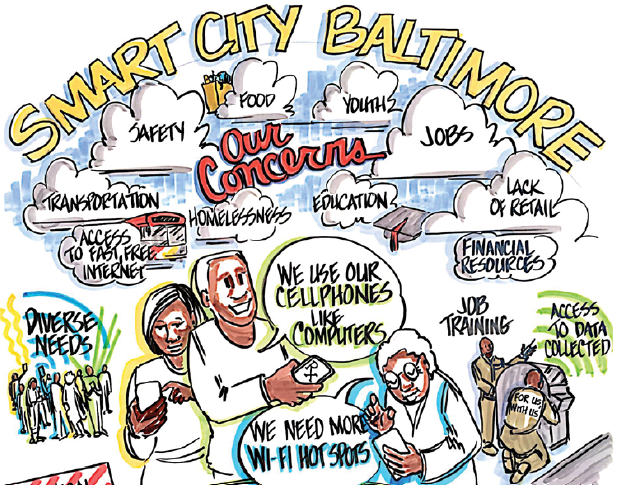 Citizens of West Baltimore speak up in Smart Cities report
A team of researchers, smart city technology providers, local government leaders, and community-based organizations collaborated to understand how investments in smart cities technology could improve the lives of residents in low-income neighborhoods. The study was led by NCSG and the College of Information Studies (iSchool) at the University of Maryland and included researchers from the University of Maryland-College Park (UMD), the University of Baltimore, John Hopkins University, and Morgan State University.
Citizens of West Baltimore offered their perspectives on smart city technologies in multiple meetings with the research team. Together they created a strategic plan for smart city investment that would meet the community's needs.
This study was funded by a grant from the National Science Foundation (NSF), with additional funding from Enterprise Community Resources.
Drawing by Lucinda Levine