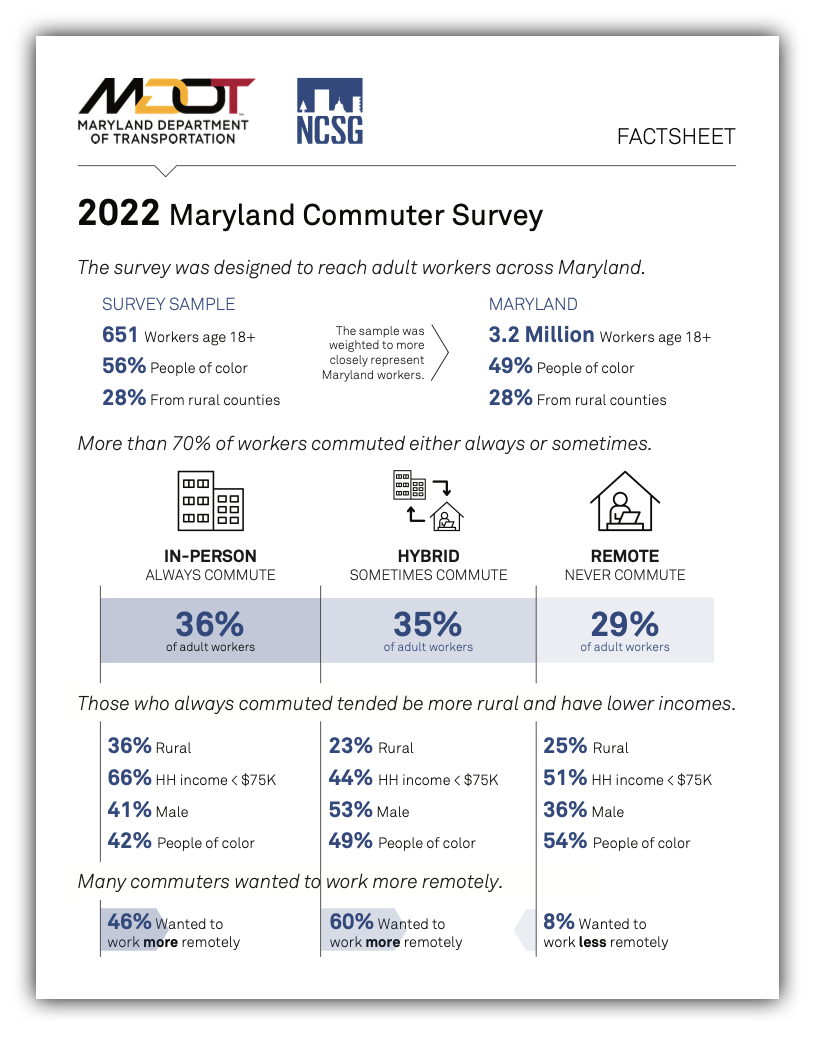 2022 Maryland Commuter Survey Findings Released
The Transportation Policy Research Group has released the Final Report and a user-friendly Fact Sheet summarizing findings from the 2022 Maryland Commuter Survey. This survey will be an annual component of the TPRG's portfolio with the Maryland Department of Transportation (MDOT), providing policymakers with a window into changing commute trends.
Key findings include that the majority of Maryland workers have hybrid or remote work schedules. Workers are eager for more multimodal options, but nearly 90% of commuters regularly drive.