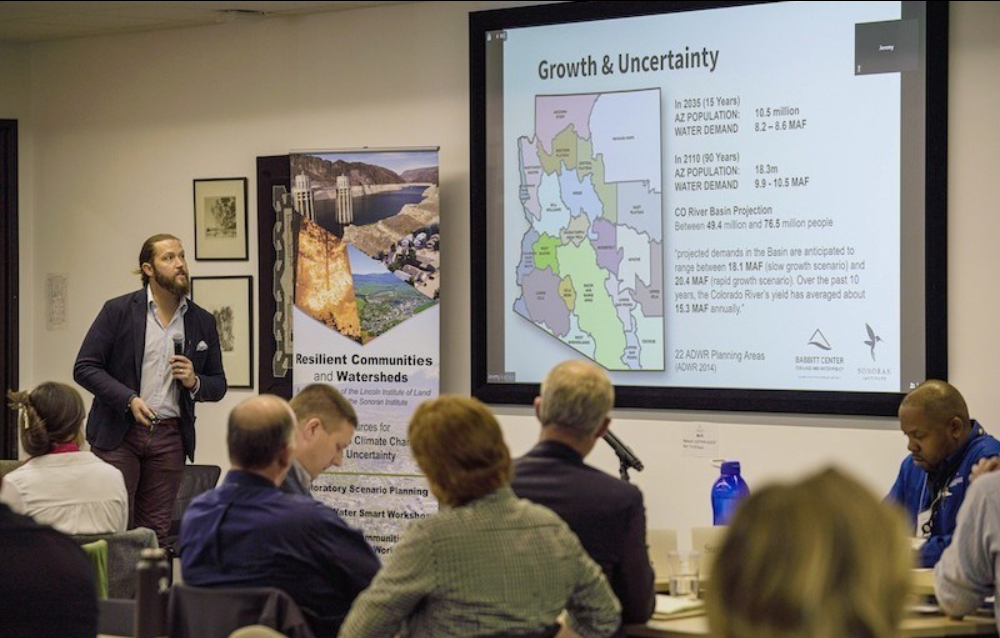 'How to Use Exploratory Scenario Planning' teaches would-be practitioners how to apply this emergent approach to local, regional, and organizational plans for the future
In this era of great uncertainty—whether due to climate change, COVID-19, or changes to urban development, technology, and the global economy—urban planners and government officials face new challenges. The new Lincoln Institute guidebook How to Use Exploratory Scenario Planning (XSP): Navigating an Uncertain Future, by Jeremy Stapleton, provides a roadmap for making decisions or plans in the face of critical unknowns and unclear futures.
The manual walks would-be practitioners through designing and managing their own XSP processes, with in-depth case studies examining its applications in contexts as diverse as water management in Colorado's Front Range region to transportation trends in the Atlanta metropolitan area. Other cases include the University of Arizona's Water Resources Research Center's 2014 exercise to help preserve rural agricultural lifestyles in the Upper Gila Watershed; the 2017 Denveright project; and the National Center for Smart Growth's 2018 work to explore how the Baltimore–Washington region can achieve a more sustainable future.