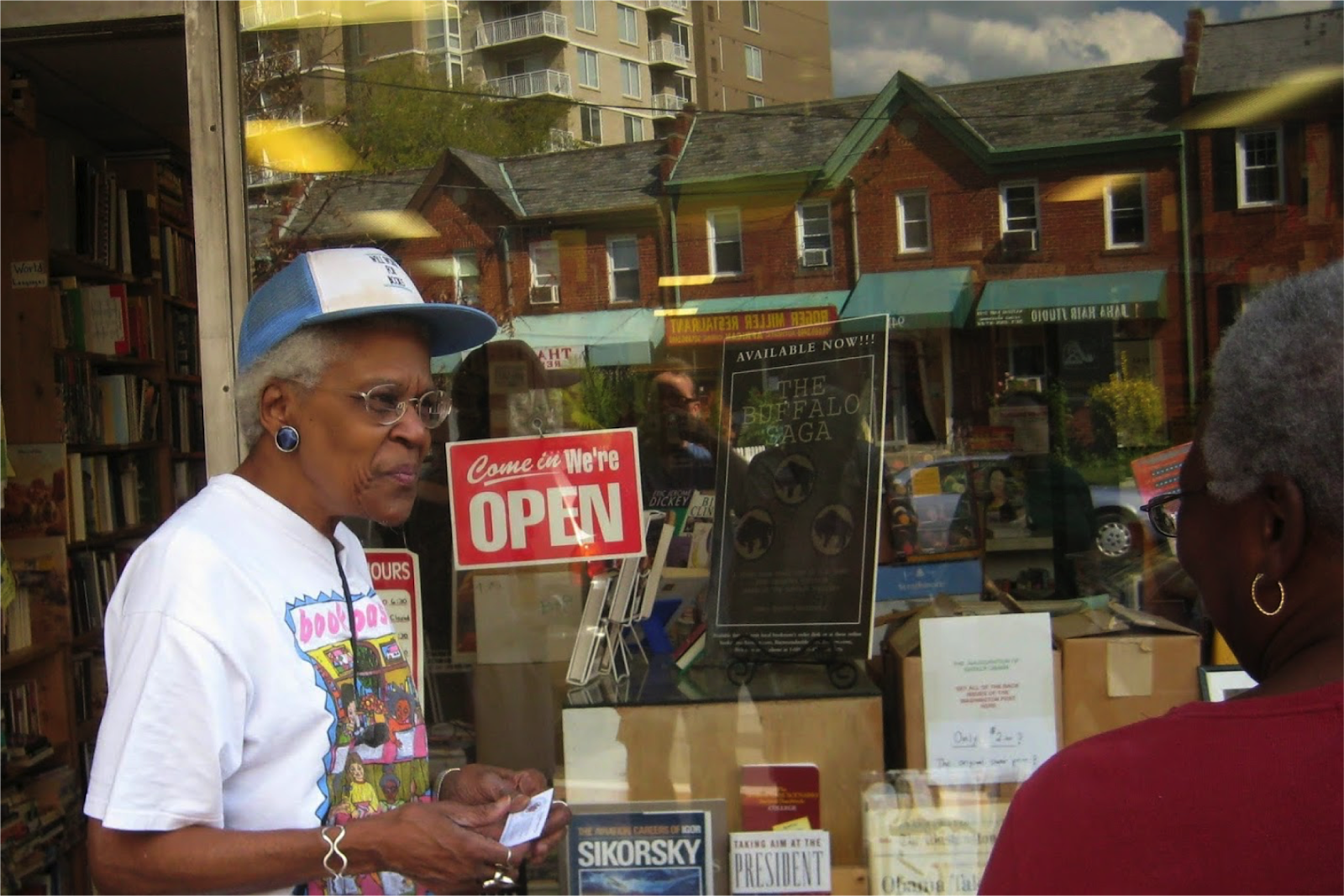 JPMorgan Chase makes $5M investment to support Purple Line Corridor Coalition partners
WASHINGTON, D.C. – October 22, 2019 – JPMorgan Chase & Co. today announced a $5 million, three-year commitment to help expand access to economic opportunity for local residents and small business owners along the 16-mile Purple Line light rail corridor in the Greater Washington region. 
"As our regional economy grows, the economic potential of better transportation options must benefit all residents," said Peter Scher, Chairman of the Mid-Atlantic Region and Global Head of Corporate Responsibility at JPMorgan Chase. "The Purple Line presents a unique opportunity to create and preserve affordable housing and ensure small businesses thrive from improvements to our public transportation system. The only way to do this is by business, government and community leaders being at the forefront of driving collaborative solutions."
Supporting the Economic Potential of Purple Line
The Purple Line project in Maryland's Prince George's and Montgomery Counties will provide more efficient transit and spark redevelopment around its 21 stations. As part of the JPMorgan Chase's $25 million, five-year commitment to the Greater Washington region, from Northern Virginia to Baltimore, this new investment will create and preserve affordable housing and support small businesses along the transportation corridor. 
Specifically, it will allow community organizations Enterprise Community Partners, the National Housing Trust and Latino Economic Development Center, with support provided by Enterprise Community Loan Fund, to provide targeted loan capital and resources for projects related to high-quality affordable housing and small business expansion. With this investment, the collaborative, called Purple Line Equitable Transit-Oriented Development, seeks to: 
Create a framework to preserve/create 1,000 affordable homes and help attract new investments;

Support more than 200 small businesses with small business loans totaling $900,000 and customized bilingual technical assistance, resulting in 300 jobs preserved/created;

Partner with community organizations to provide technical assistance to overcome capital investment hurdles and accelerate projects; and

Pursue the goals of the Purple Line Corridor Coalition (PLCC), a group of public-private-community

leaders – led by the University of Maryland's National Center for Smart Growth (NCSG) with community organizations, state and local governments, nonprofits, philanthropies and businesses such as Kaiser Permanente – with a collective vision and action strategy for vibrant economic and community development along the corridor.
The Purple Line Equitable Transit-Oriented Development's efforts will help to implement the Purple Line Corridor Coalition's Community Agreement for the area, which was established after an extensive stakeholder engagement process.
Advancing Neighborhood Development 
The Purple Line Equitable Transit-Oriented Development project was selected from JPMorgan Chase's annual Partnerships for Raising Opportunity in Neighborhoods (PRO Neighborhoods) competition, which aims to spark collaboration among Community Development Financial Institutions to tackle neighborhood-specific challenges. 
The competition launched in 2016 as part of the firm's $125-million, five-year national philanthropic commitment in neighborhood revitalization. The initiative helps equip community leaders with the tools needed to transform underserved neighborhoods into neighborhoods of opportunity — where diverse individuals and families at all income levels can live.
Investing in Greater Washington
JPMorgan Chase has been doing business in the Greater Washington region since 1999, and in April 2018, the firm announced its expansion in the region with the opening of 70 new branches and the hiring of up to 700 new employees in Virginia, Maryland and D.C. In addition, the firm made a five-year, $25 million philanthropic commitment to drive inclusive economic growth in the region. 
In addition to offering local customers access to its award-winning banking services supporting job and local economic growth, JPMorgan Chase is bringing the best of its business and philanthropic efforts to help create opportunity for more area residents.
Supporting Statements
"This investment by JPMorgan Chase is further proof that the Purple Line is exactly the kind of forward-thinking project that other leaders across the country should be thinking about—a partnership between the federal, state, and local governments and the private sector," said Maryland Governor Larry Hogan. "The Purple Line is at the very heart of our state's infrastructure success story. It will be transformative to our entire region, and with partners like JPMorgan Chase it will help create new economic opportunities for Maryland businesses and citizens."
"Small businesses are the backbone of our communities and we have a responsibility to ensure that those who work here are able to live here, while also ensuring that our seniors are able to age in place," said Angela Alsobrooks, Prince George's County Executive. "The promise of reliable, well-connected transit along the new Purple Line will go a long way toward advancing even more equitable opportunities throughout our county and region."
"Ensuring that affordable homes and small businesses are maintained while sparking additional redevelopment along the new transit corridor will go a long way toward a more equitable and inclusive region," said Marc Elrich, Montgomery County Executive. "Congratulations to all of the partners involved; Montgomery County looks forward to participating in this much-needed initiative."
"By working together, we ensure that the Purple Line light rail does not displace existing residents and small businesses," said Priscilla Almodovar, CEO of Enterprise Community Partners, which is also a member of the PLCC steering committee. "There is an urgent and growing need for public and private partners to leverage their collective time, talent and treasure to preserve and expand access to well-designed affordable homes and boost the vitality of the existing small business community for many years to come." 
"We couldn't ask for better partners in JPMorgan Chase, Enterprise and LEDC," said Priya Jayachandran, CEO of the National Housing Trust. "This catalytic investment is the single largest in the history of our CDFI and will allow us to bring our unique financing products to the corridor, preserving affordable communities that would otherwise be lost," she continues. "This thoughtful, transit-oriented approach will not only ensure that residents of all income levels will benefit from the Purple Line light rail, but also ensure families and communities are not displaced along the way."
"The investment from JPMorgan Chase into a comprehensive approach to prevent small business and residential displacement along the Purple Line corridors is both critical and timely," said Marla Bilonick, Executive Director/CEO of the Latino Economic Development Center (LEDC), which is a member of the PLCC steering committee. "LEDC has been at the forefront of innovations around small business preservation in the region and this support from JPMorgan Chase will allow us to continue this important work that protects livelihoods, jobs, and neighborhood integrity in Purple Line-impacted communities. We are thrilled to be a part of this one-of-a-kind collaborative of CDFIs."
# # #
About JPMorgan Chase & Co.
JPMorgan Chase & Co. (NYSE: JPM) is a leading global financial services firm with assets of $2.7 trillion and operations worldwide. The Firm is a leader in investment banking, financial services for consumers and small businesses, commercial banking, financial transaction processing, and asset management. A component of the Dow Jones Industrial Average, JPMorgan Chase & Co. serves millions of customers in the United States and many of the world's most prominent corporate, institutional and government clients under its J.P. Morgan and Chase brands. Information about JPMorgan Chase & Co. is available at www.jpmorganchase.com.
About Enterprise
Enterprise is a proven and powerful nonprofit that improves communities and people's lives by making well-designed homes affordable and connected to opportunity. As a social enterprise, we bring together the nationwide know-how, policy leadership, partners, donors and investors to multiply the impact of local affordable housing development. Over more than 35 years, Enterprise has created 585,000 homes, invested more than $43 billion and touched millions of lives. 
About the National Housing Trust
National Housing Trust (NHT) is the nation's leading expert in preserving affordable housing – ensuring that privately owned rental housing remains affordable and sustainable. Using the tools of real estate development, finance, policy advocacy and energy solutions, NHT is responsible for preserving and producing more than 37,000 affordable homes in all 50 states, leveraging more than $1.2 billion in financing. For more information visit NationalHousingTrust.org.
About The Latino Economic Development Center (LEDC)
Working families deserve to live in affordable homes and own successful small businesses, but too many are unable to turn those dreams into a reality. The Latino Economic Development Center (LEDC) equips Latinos and other underserved communities in the DC and Baltimore Metro areas with the skills and financial tools to create a better future for their families and communities. Participants in our programs learn how to buy and stay in their homes, join with their neighbors to keep their rental housing affordable, and start or expand small businesses.