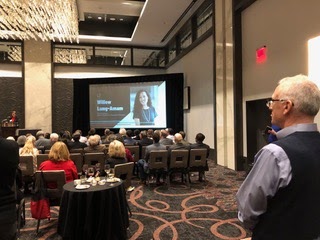 Lung-Amam Honored at Maryland Research Excellence Celebration
University of Maryland researchers and scholars were honored at the inaugural Maryland Research Excellence Celebration on February 26, 2020. 
Director of Community Development at the National Center for Smart Growth and Research Education, Willow Lung-Amam, was recognized for her distinct, high-impact accomplishments of the campus' scholarship and research community.
To select the 2020 Exemplary Researchers, the deans of each college and school selected one faculty member who best exemplifies research excellence, relative to the honoree criteria. 
Dr. Lung-Amam is an Associate Professor at the School of Architecture, Planning, and Preservation. Her work has included serving as a steering committee member of the Purple Line Corridor Coalition, and with the NSF Smart Cities project on West Baltimore. 
Her research appears in various journals, such as the Journal on Urban Affairs, Journal of Planning Education and Research, and many popular media outlets. She is a current fellow at Woodrow Wilson International Center for Scholars. 
Find recent published works here.