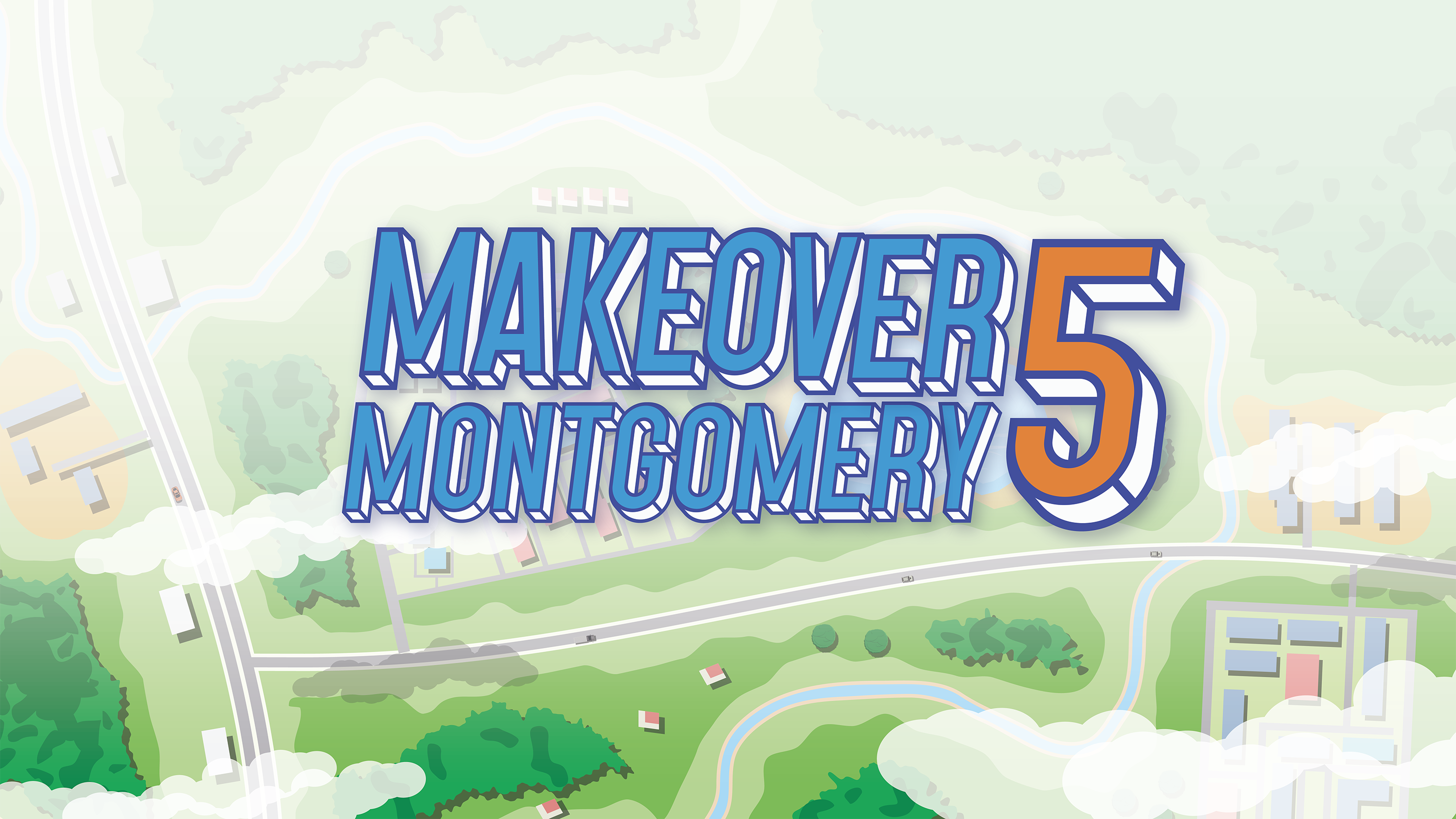 Montgomery Planning extends deadline for Makeover Montgomery 5 conference presentation proposals to April 1
Makeover Montgomery 5 is a three-day conference with a focus on resilience scheduled for September 2022
Wheaton, MD – The Montgomery County Planning Department, part of The Maryland-National Capital Park and Planning Commission (M-NCPPC), has announced a new April 1 presentation proposal deadline for its conference, Makeover Montgomery 5: Resilient Montgomery, co-sponsored with the University of Maryland's National Center for Smart Growth. This is the fifth time this conference will take place with a focus on seeking regional ideas to help Montgomery County thrive. This year's conference will focus on all aspects of planning for resiliency in the areas of the economy, neighborhoods, infrastructure, and the environment. Proposals were previously due by March 15.
Submit a proposal for the Makeover Montgomery 5 Conference
"The COVID-19 pandemic, which has changed the way we work, travel, communicate, and more, has shown us that communities need to be ready for anything," said Montgomery Planning Director Gwen Wright. "We have weaved ideas for resiliency throughout the update to Montgomery County's General Plan, Thrive Montgomery 2050, and look forward to hearing from others on how they are making their communities more resilient at the Makeover Montgomery 5 conference."
The conference will be held in person starting the evening of September 22 with a keynote speaker event at the University of Maryland, College Park followed by in-person sessions on September 23 and 24 at the M-NCPPC headquarters in Wheaton, MD (2425 Reedie Drive, Wheaton, MD 20902). There may also be a virtual option for attendance depending on the circumstances surrounding the COVID-19 pandemic at the time of the conference. Makeover Montgomery will bring together planners, architects, developers, real estate professionals, economists, social scientists, ecologists and others to discuss cutting-edge ideas for ensuring that suburban and urban places of all types are more resilient with respect to the local economy, neighborhood and social conditions, the environment and climate, infrastructure, and public health.
"Everyone is welcome to submit proposals for the Makeover Montgomery 5 conference, not just planners," said Gerrit Knaap, Executive Director of the National Center for Smart Growth. "If we want to tackle the issues that can lead to more resilient neighborhoods, we must have a diversity of perspectives from different fields, like economists, architects, and social scientists."
The deadline for submitting presentation proposals online is April 1, 2022, at 5 p.m. The selected presenters will take part in sessions to be held on September 23 and 24. Assistance with travel-related expenses may be available for out-of-town speakers.
Presentations should focus on innovative planning and policy tools, and strategies that can help ensure the resilience of suburban and urban communities. Multiple session tracks will attract a diverse audience that includes practitioners, academics and interested community members from the DC area and across the nation.
Details:
Makeover Montgomery 5: Resilient Montgomery Conference
Proposals due: April 1, 2022
September 22: University of Maryland National Center for Smart Growth keynote speaker event at 7 p.m.
September 23 and 24: Sessions held at M-NCPPC Wheaton Headquarters building (2425 Reedie Drive, Wheaton, MD 20902).
Proposals should reflect one of these four conference themes and suggested sub-topics:
Economic Resilience
Economic development and incentives
Small business preservation
Employment and workforce
Workplace and mixed-use strategies
Neighborhood and Social Resilience
Racial and social equity
Immigration and cultural diversity
Civic and public gathering spaces
Access and universal design
Affordable housing
Zoning reform
Missing middle housing
Tenant rights
Climate induced migration
Environmental, Climate, and Infrastructure-Resilience
Stormwater infrastructure and flooding
Smart sensors and data analytics
Green infrastructure and tree cover
Autonomous transportation
Climate adaptation
Public Health Resilience
COVID-19: looking back, what did we learn?
The post-pandemic world
Planning healthy communities
Planning for future health crises
The 2022 event follows similar conferences held in 2018, 2016, 2014 and 2011 by the Montgomery County Planning Department and University of Maryland.
Please visit the Makeover Montgomery 5 webpage for more information.
Questions? Please contact Nick Finio, Associate Director, National Center for Smart Growth at nfinio@umd.edu