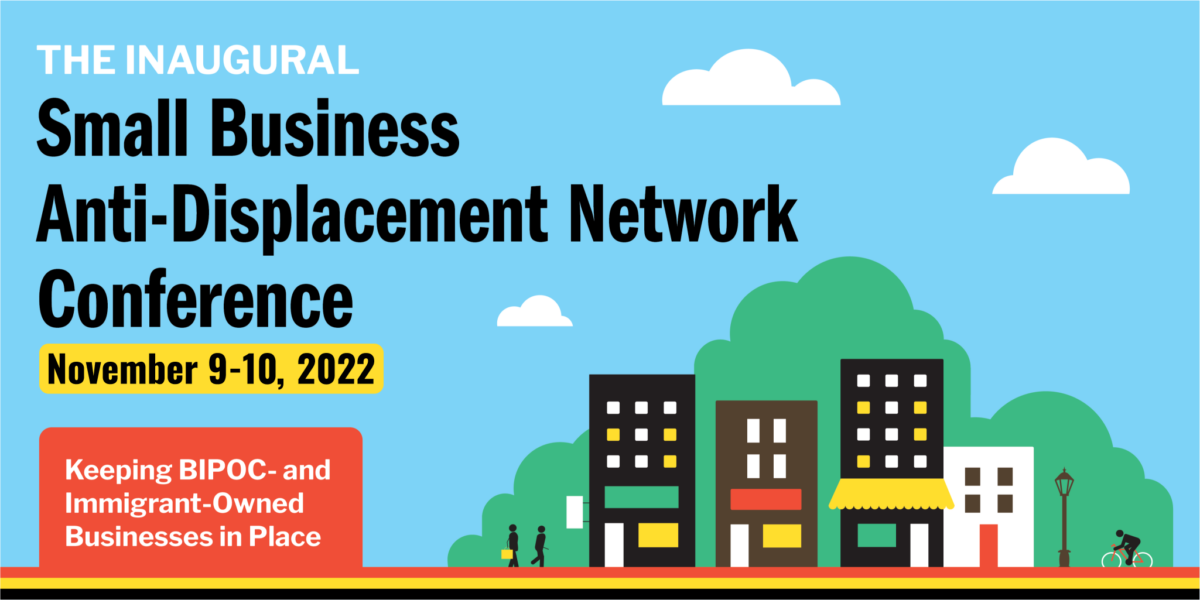 Register Today: Inaugural Small Business Anti-Displacement Network Conference
Join the Small Business Anti-Displacement Network (SBAN) for one of the first national conferences on commercial gentrification! Tune in from anywhere – the SBAN Conference will take place virtually on November 9-10, 2022.
Come strategize and learn with SBAN about keeping BIPOC- and immigrant-owned small businesses in place. At this virtual conference, we'll discuss how to combat commercial displacement, share knowledge about innovative policies and practices, hear stories from changing neighborhoods, and identify ways to advance anti-displacement activism in different cities and regions.
For details, schedule information, and to register, visit the event page at https://antidisplacement.org/conference.
SBAN is a national network of small business anti-displacement leaders that includes local and national nonprofits, policymakers, technical assistance providers, scholars, and public sector agencies. SBAN is a project of the National Center for Smart Growth.