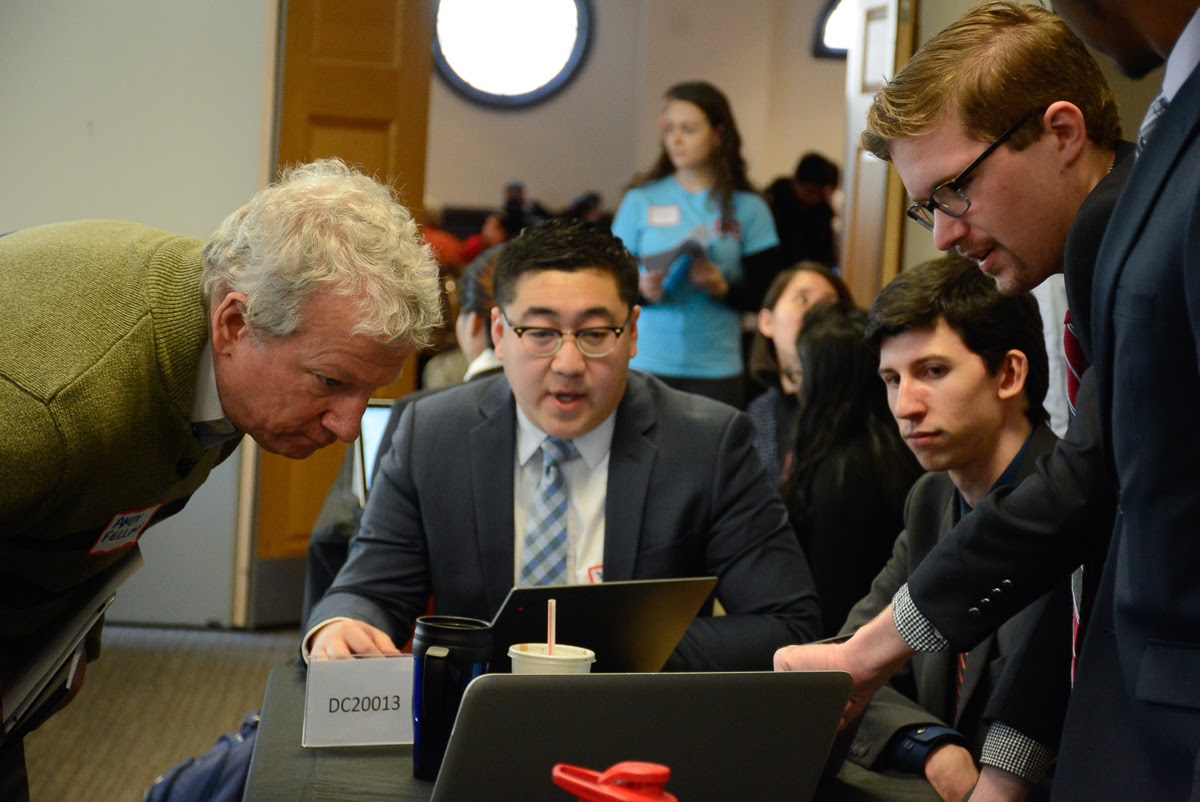 Sustainable Planet Data Analysis at the UMD Data Challenge
The annual UMD Data Challenge this year boasted a huge success with 146 participants and some of the most advanced analysis and visualization the challenge has seen to date. 
The challenge is a week-long data exploration event at the University of Maryland hosted by The College of Information Studies, The School of Architecture, Planning and Preservation, and The Philip Merrill College of Journalism.
There are different levels of datasets available so that even those with little to no knowledge in data science can participate. With five levels total, the highest level involves advanced data analysis knowledge and skills. The problem statement includes requirements of modeling, and the dataset has a complex structure, numerous variables of interest, and spatial-temporal dimensions.
National Center for Smart Growth (NCSG) PhD Assistant, Frank Zou, plays a central role in organizing the UMD Data Challenge. Zou says that participants, mentors, judges, and dataset providers all had favorable responses about the outcome of this year's event. Zou looks forward to a Data Challenge that is the largest yet in 2021. 
NCSG is a sponsor of the UMD Data Challenge and had numerous faculty involved in the event as mentors and judges. 
View the 2020 UMD Data Challenge Winners here.