Thank you for taking time to visit the website of the National Center for Smart Growth Research and Education. The Center is in its 22nd year of operation, its 20th since I joined the Center in 2002.
While our mission of conducting research and offering educational programs on topics that pertain to smart growth has not changed, staff and focus areas of course do change. At present we have four faculty with joint appointments in the Urban Studies and Planning program, three research faculty, several full-time professional staff members, and, depending on the semester, 8 to 12 graduate assistants and interns. With some variation, and depending what is counted, we currently generate approximately $2.0 million per year in grants and contracts and publish about ten articles per year in peer refereed journals and, of course, produce numerous reports, working papers, and conference presentations.
The NCSG continues its work to create a more sustainable, vibrant and enhanced quality of life for communities across the globe. From the beginning, the NCSG has worked to advance the notion that research, collaboration, engagement and thoughtful policy development hold the key to a smarter and more sustainable approach to urban and regional development.  While we continue to address smart growth issues around the world, we are also engaged extensively at the local level. As Center director, I am by statute a member of Maryland's Smart Growth Subcabinet and Sustainable Growth Commission. Over the years, this has kept us engaged in state policy discussions even as administrations and priorities have changed. We also work closely with both Montgomery and Prince George's County Park and Planning Commission on a variety of topics.
In the past few years we have expanded our major initiatives and began several new ones.
The Partnership for Action Learning in Sustainability (PALS), modeled after the Oregon Sustainable City Year program, engages students and faculty from across the university in helping local governments in Maryland become more sustainable. In a very short period, PALS has become the largest program of its kind in the nation, engaging over 400 students in 30 classes from eight schools and colleges on the College Park campus. PALS success has continued and now we regularly engage with counties and cities across the State of Maryland.
In 2013, the NCSG launched the Purple Line Corridor Coalition (PLCC). The PLCC is a regional partnership of public, private, and not-for-profit organizations working to assure that the Purple Line light rail project will provide the maximum economic, social and environmental opportunities to all residents and businesses along the corridor. PLCC's new director, Sheila Somashekhar, joined NCSG in 2020 and is expanding the work of the coalition. NCSG is administering a $2 million grant from the Federal Transit Administration, on behalf of the Maryland Transit Administration, to conduct TOD planning in the Purple Line Corridor.
In 2018, NCSG launched the Maryland Smart Cities Initiative jointly with the School of Information Science under the leadership of Tara Burke.  The initiative began with an NSF grant to explore smart cities opportunities in Baltimore and a grant from the Provost's office to explore opportunities in greater College Park.  The NSF grant led to another significant grant to examine the transportation obstacles faced by low income residents in Baltimore and the funding from the Provost led to an interdisciplinary project using sensors to manage storm water on campus.
In 2019, under the leadership of Ronit Eisenbach, NCSG launched a new initiative in creative placemaking.  The work advances the goals of the Purple Line Development agreement but is intended to engage in communities well beyond the purple line corridor and advance research and practice in this new emerging field.
In 2020, NCSG Director of Community Development and Professor Willow Lung-Amam received a $3.0 million grant to establish a community of practice focused on helping small, minority and immigrant owned business survive in gentrifying communities.  This work, just beginning, builds on the track record of the PLCC but is nationally focused and expected to build new networks of business support organizations across the nation.
In 2022, Chester Harvey became Director of Transportation Policy Group (TPRG), a partnership between NCSG and the Maryland Department of Transportation.  Now in its tenth year, the TPRG continues its work advancing knowledge on transit networks and performance in the greater Baltimore-Washington region, exploring how the Covid 19 pandemic has altered travel behavior in the short and long term, and developing new ways to explore the relationship between transportation and public health.  The TPRG also received, with the University of Maryland Center for Environmental Science, a NSF grant to model human and natural systems in the Chesapeake watershed.  This project builds on a decade of modeling work at the Center under the former PRESTO project.
Over the course of the Center's history, sustainable development or sustainable communities has begun to replace smart growth as the popular term to describe better and more thoughtfully considered approaches to urban and regional development. Part of this change is semantics and part is substantive. At this writing the website contains some 80 papers on a wide variety of topics. While some of these papers are now somewhat dated, we continue to believe that they can provide useful background information and historical context. Of course, you will have to decide for yourself.
Again, thank you for taking time to visit our website; I hope you found something helpful or informative. All of us at the Center welcome your feedback and hope you will contact us if you need more information. Without such dialog between the Center and its external constituencies we cannot succeed at facilitating a smarter and more sustainable approach to urban and regional growth.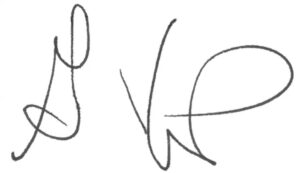 Gerrit Knaap
NCSG Executive Director