On occasion, the National Center for Smart Growth and the University of Maryland Urban Studies and Planning Program jointly organize brownbag lunch seminars on topics of academic and practical importance to planners and other policy makers. Whenever possible, these presentations are broadcast live as webinars, then recorded and posted to this website.  Come back often to learn about upcoming webinars or to watch a recording of one you may have missed.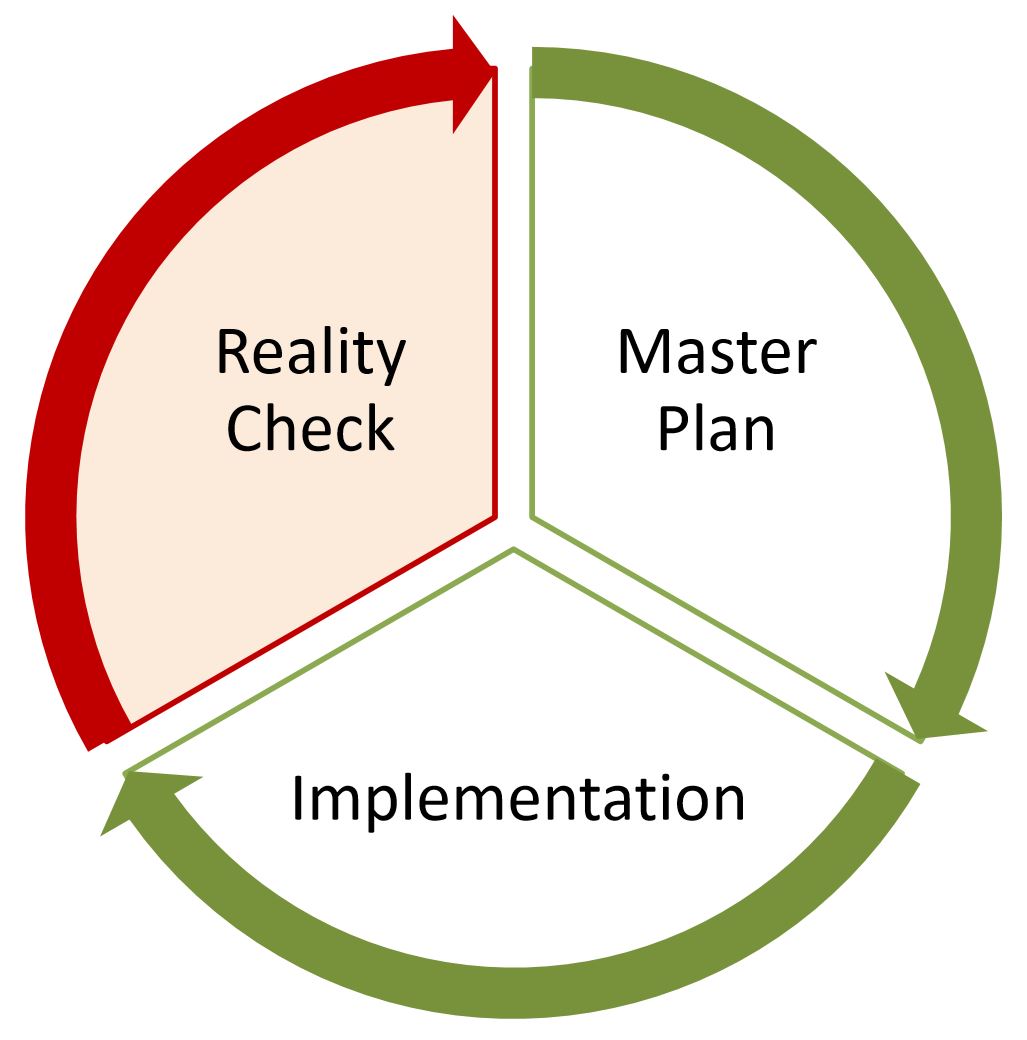 Master Plan Reality Check
Caroline M. McCarthy
Chief, Division of Research and Special Projects Division
Montgomery County Planning Department
Monday, November 6 at 12:00-1:00 pm
A master plan establishes goals and recommendations for a physical setting. But how do planners know if the plans were implemented and successful in achieving the vision? Enter the Master Plan Reality Check. This project took a systematic approach to measuring the outcomes of past County master plans, using quantifiable indicators based on the targets set in plans. The Master Plan Reality Check was initiated to analyze the degree to which a select sample of master plans have realized the vision, densities, land uses, infrastructure and amenities called upon in their respective recommendations. By assessing the difference between a plan's aspirations and on-the-ground reality, the study shed light on why some plan aspects materialized as envisioned and others did not. The plan reality check assessment tested traditional assumptions to determine whether they should be modified based on indicators and past performance. The results will influence the direction of future planning efforts in the County.
October 12th
Transportation Investments and Economic Development: What Works, When and Why?
May 13th
May 6th
No Place Like Home: Wealth, Community and the American Dream
For decades, the promise of homeownership in the United States has focused on the importance of housing as a financial investment and the role that homeownership plays in building communities. On one hand, Americans hold more wealth in their homes than they do in any other investments. At the same time, we have long believed that the owner-occupied home is the centerpiece of upstanding citizenship and strong communities. In No Place Like Home, McCabe asks how the importance of building wealth through housing shapes the way homeowners engage in their communities. Often, as a way of protecting their property values, homeowners work to increase segregation and economic isolation in their neighborhoods, raising doubts about the civic benefits of owning a home. Investigating this core institution, No Place Like Home offers a new perspective on the place homeownership holds in American life.
April 22nd
Online spatial tools and data offer powerful opportunities for social science and health research on neighborhood conditions. Bader will describe how he harnessed the rich geographic information provided by Google Street View to measure the walkability and physical disorder of neighborhoods across the country -- the first national data using Google Street View in the United States. He will describe the online application that he and his team developed: the Computer Assisted Neighborhood Visual Assessment System, or CANVAS. The application allows for reliable and rapid data collection, which Bader and colleagues have applied to studies of walkability and health among children. These new tools also create new problems, including the possibility of unwittingly revealing personally identifiable information. Bader addresses some of these problems and then describes the next steps for the project including the incorporation of Mechanical Turks, the study of global neighborhoods, and the influence of neighborhood conditions on aging in place.
2014 Webinars
Dec 3rd
A Green Infrastructure Approach to Leveraging Local Priorities
Nov 5th
Oct 8th
Do Rail Transit Stations Encourage Neighborhood Retail Activity?
September 7th
Webinar on the Effect of Downzoning on Residential Development Patterns
September 10th
Moeckel Webinar Discuss Integrating Land Use and Transportation Models to Analyze Planning Policies
April 23rd
Planning the Home Front: Webinar on How the Lessons of WWII Apply to Today
April 16th
April 9th
March 12th
February 5th
2013 Webinars