NSF West Baltimore Project
The National Science Foundation has awarded the National Center for Smart Growth a Smart and Connected Communities Planning grant to develop a strategic plan for addressing the question of how investments in smart cities technologies can improve the lives of low-income, inner-city residents. The research team includes technical and social scientists from five Baltimore-area universities and the University of Maryland College Park, a team of smart city technology providers, and leaders of local governments, neighborhood associations, and community development organizations. The planning process will involve extensive communication between and among these three groups: meetings of researchers, workshops among technology providers, community engagement events with local residents, and participation in all these events by key project leaders. The effort will produce strategies for smart cities investments in West Baltimore, a network of multidisciplinary researchers prepared to undertake future integrated research projects, the design of a shared research and data infrastructure, and the first steps towards building trust between researchers and community stakeholders for future projects.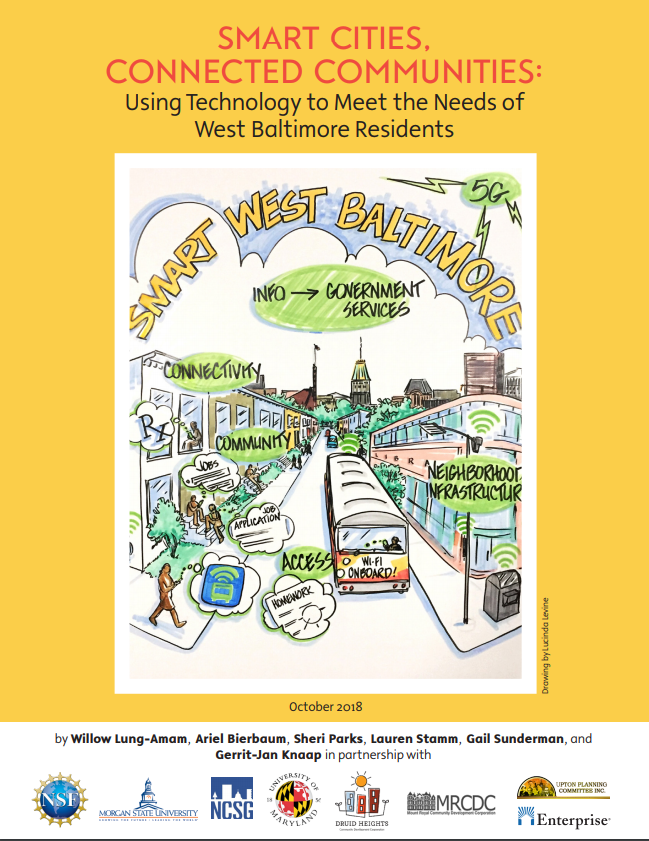 SMART CITIES, CONNECTED COMMUNITIES:
Using Technology to Meet the Needs of West Baltimore Residents Report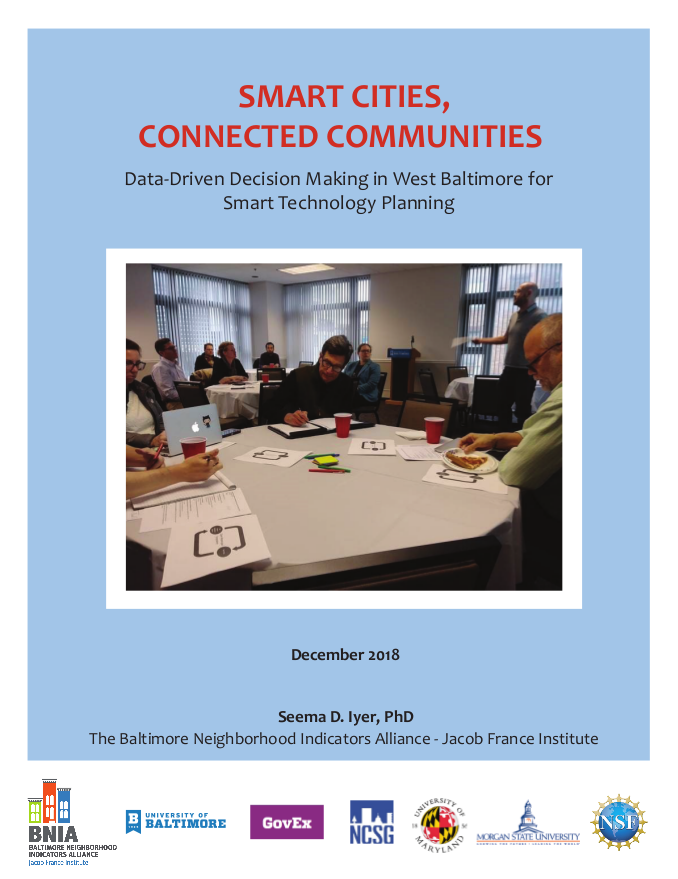 SMART CITIES, CONNECTED COMMUNITIES:
Data-Driven Decision Making in West Baltimore for Smart Technology Planning Report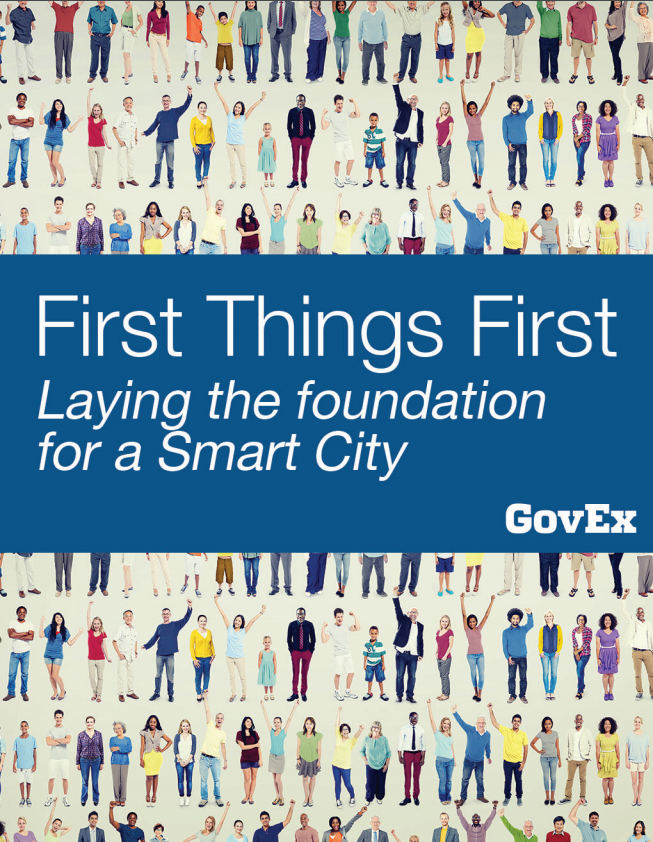 First Things First: Laying the foundation for a Smart City Report




West Baltimore NSF Summary Workshop – July 12, 2018
Findings from a new multi-university study underscored that a lack of resources—not lack of resourcefulness— prevents residents from accessing opportunities and benefiting from safe, healthy communities in West Baltimore. The research, which was presented to city officials, academic partners, and community stakeholders from industry and non-profits, is the result of a Smart and Connected Communities planning grant from the National Science Foundation to understand how cities like Baltimore can employ "smart city" technology—such as smart street lights and citywide wi-fi—strategically and equitably to promote quality of life for all residents, particularly those in traditionally disadvantaged communities. The multidisciplinary effort was led by the National Center for Smart Growth and the iSchool at the University of Maryland, College Park (UMD), along with colleagues from the University of Baltimore, Johns Hopkins University, and Morgan State University.  Leveraging long-term community relationships with community leaders and organizations—including the Arch Social Club, Robert C. Marshall Community Center, and Renaissance Academy—researchers organized a series of facilitated community conversations over the past year to identify problems that could be addressed through the implementation of technology. This methodology went beyond uncovering urgent community needs—which includes public safety, youth engagement, jobs and transportation—by exploring how the residents currently view and use technology. Speakers at the Summary Workshop included Shonte Eldridge, Baltimore City Deputy Chief of Operations; Don Linebaugh, Interim Dean of the University of Maryland College Park's School of Architecture, Planning, and Preservation; Gerrit Knaap, Professor and Director of the National Center for Smart Growth at the University of Maryland, College Park; Sheri Parks, Vice President for Strategic Initiatives, Maryland Institute College of Art; Willow Lung-Amam, Assistant Professor of Urban Studies and Planning at the University of Maryland; Seema Iyer, Associate Director of the Jacob France Institute, University of Baltimore; and Katherine Klosek, Director of Applied Research at the Center for Government Excellence (GovEx) at Johns Hopkins University.
Resources:
Resident Comments (Additional Resources):
Media Coverage: